RESIDENTIAL DEEMED TO SATISFY (DTS) ENERGY REPORT
Residential Deemed To Satisfy (DTS) energy report is a list of minimum insulation values of roofs, walls, floors and glazing allowances. It is simple, low cost, and can usually be delivered in a single business day. DTS energy requirements are based on National Construction Code (NCC) Section 3.12 and it is prescriptive, which means it has to be applied to your building regardless of any limitations that your building may have.
At Energy Compliance, we offer all avenues to demonstrate your building compliance under any conditions.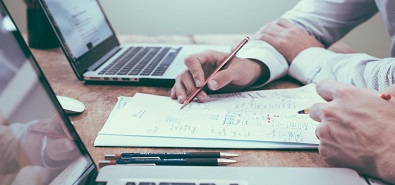 Quality
We illustrate all the added insulation to minimize any mistake during the construction stage.
All reports are peer reviewed to achieve the best quality control.
Quick Turnaround
Quotations: Same business day of inquiry.
DTS reports: 1-2 business days.
A Section 3.12 – Deemed to Satisfy (DtS) report provides a list of prescriptive insulation values and thermal properties for single dwelling houses that use common construction materials and methods.
The Section 3.12- DtS report is an elemental provision including the minimum Total R-Values of roofs, walls and floors, the glazing allowances and the air movement requirements.
It is simple, low cost, and can usually be delivered in a single business day. However, there are some limitations to DtS that we discuss on this page.
At Energy Compliance, we offer all avenues to demonstrate your building compliance under any conditions.
What is covered in a section 3.12 DtS report?
Australia's building code seeks to minimize the energy demand of commercial built spaces to minimize their carbon footprint.
The core of a Section 3.12 report, is a short table that outlines the minimum applicable thermal performance parameters – mainly to the building fabric and building services.  This information is the minimum required for compliance. At Energy Compliance, we also illustrate the location and value of the added insulation required to make sure there is no communication error between the design and construction team.
Section 3.12 of the National Construction Code (NCC) Volume 2, or as it was formerly known, the Building Code of Australia (BCA), applies to all residential buildings (Class 1 – residential dwelling, and Class 10 – unoccupied spaces like a garage or shed). NCC Deemed To Satisfy (DTS) energy efficiency requirements take into account the following:
Criteria
Reference
Roof and Ceiling construction
Roof lights
Walls and glazing
Floors
Part 3.12.1
External glazing
Part 3.12.2
Building sealing
Part 3.12.3
Air movement
Part 3.12.4
Services
Part 3.12.5
Why choose Energy Compliance as your energy assessor?
Our goal is to provide a quick, high-quality professional service that allows you to maximize your construction cost saving. For that, we offer a professional service guarantee.
Service Guarantee: If we can't reduce your construction costs by more than the value of our service fee, and you decide not to use our report, then you won't have to pay the remainder of our invoice.
Process and duration to get your deemed to satisfy (DtS) report
If we get all the required information from the client, we might be able to finish the DTS report in a single business day. The following shows the typical process.
| Geoflow provides quotation | The client accepts the quote | We discuss the client's energy targets and limitations | Geoflow provides the draft report | Client reviews report, and we discuss any alterations to the report | The final report is issued | Payment is made. |
| --- | --- | --- | --- | --- | --- | --- |
| 2 hours | – | 1 hour | 1-2 business days | 1 business day | 1 business day | – |
Why do we illustrate the location and type of insulation?
At Energy Compliance, we put time to illustrate the added insulation to all sections of the building. This way, the building construction and planning team can make sure that there is no miscommunication between parties by use of energy efficiency jargons. In the following, some sample illustrations from our everyday reports are shown.
What are the Pros and Cons of Deemed To Satisfy (DTS) energy compliance?
Pros:
Low cost: DtS energy compliance report cost the least between different energy compliance avenues.
Fast to obtain: DtS energy compliance report can be delivered in a single day.
It is DIY. Any person can refer to the National Construction Code and read/understand the minimum energy requirements
At Energy Compliance we always recommend the DtS solution as a first option as it is low cost, fast and most of the time-efficient.
Cons:
Deemed To Satisfy result in a more expensive glazing solution.
It is prescriptive and very strict and no change is allowed to be made regardless of any limitations that your building may have.
Glazing requirements under DTS is always the most expensive glazing option. This is due to the fact DTS glazing calculator only looks at glazing as an individual item and doesn't consider the holistic performance of the entire building. This results in very expensive glazing requirements that doesn't necessarily mean better overall energy performance at a similar cost.
For instance, under DtS for residential, you might be required to add a small R-value to your existing polished concrete floor. Under the DTS energy compliance method, you commit to follow the NCC minimum requirements and you cannot skip any of its requirements.
What are alternatives to DTS?
NCC offers an alternative Energy Compliance method that considers holistic building performance!  This, importantly allows us to consider the interaction between all the different parts of the building fabric, and to improve some parts by assigning alternative, lower-cost DTS thermal performance requirements to the rest of the building.
NCC allows utilising a simple modelling method, NatHERS star rating or the performance-based Verification Using Reference Building (VURB) method.
NatHERS star rating is recommended for small and medium-size houses.
VURB is recommended for high-end houses, with a large footprint and high glazing area. This method essentially provides flexibility in how to achieve Energy Compliance and reduce construction costs.
Who needs a residential energy DtS report?
All new buildings and major renovation/extension require construction to the minimum energy efficiency standards in the National Construction Code. For renovation/extension bigger than a threshold specified by different states, the whole house should also be brought up to the current standards. As a first step in energy compliance, you will need to obtain a report (such as Section 3.12 Volume 1 – Deemed to Satisfy Report) demonstrating compliance to the National construction code.
A Section J compliance report is part of the documentation required when applying for a building permit.  The report is used by the building surveyor to satisfy your local council requirements.
Who can deliver a deemed to satisfy report?
You can do it yourself, or get a qualified mechanical engineer with similar experience background to produce a residential DTS report.  Highly qualified mechanical engineers with an in-depth understanding of building services and building materials, with experience in the NCC, are the people who can best identify energy cost-saving opportunities and reduce construction costs while satisfying energy compliance requirements.
For the purpose of the ESD reports and also lower glazing and insulation costs, we often redirect our clients to the more effective ways of achieving energy compliance with methods like VURB. Some projects from our past experience is presented below:
Amir
2021-04-29T04:21:37+00:00
Glazing cost was reduced by increasing U value from 2.0 [...]