Quality
We perform more iterations to reduce your construction costs.
We illustrate added insulation for ease of design and construction communication.
We use realistic design assumptions to better resemble actual building performance and save construction costs.
We use 3D building modelling tools used to achieve the best quality control.
Quick Turnaround
Quotations – Same business day of inquiry.
Deemed to Satisfy (DTS) reports – Within 1-2 business days.
Energy Rating – Within 2-3 business days.
Performance Solutions – (JV3 & VURB method) – 1 to 2 weeks.
Cost-Effective
If we can't reduce your construction cost by more than our fee, we'll only charge our 40% deposit.
This is the best proof of how cost-efficient our performance-based solutions are. You won't get this guarantee anywhere else.
A Bit About Us
With us, no detail is lost.
We are the experts in Alternative Solutions and energy modelling.
We use:
Accuracy to bring your building into detailed computer model.

Our vast experience to reduce construction costs while maintaining compliance.

Care and responsibility conducting our council-ready reports.

Innovation and propositions worth your while.

Pathways and illustrations for our easy-to-follow reports.

More iterations without extra cost, reaching for the best solutions possible.

Our client's satisfaction to grow in Australia's vast construction industry.

Experienced ESD consultants to conduct the best low-cost solutions for your building.

Best service guarantee offers: if you are not satisfied with our service, you will be charged only 40% of our full fee.

All avenues for energy compliance, while maintaining the integrity of your building and reducing costs.
Our point of difference
In the energy compliance market, we try to be the best in quality, fast delivery and of course, we guarantee our service!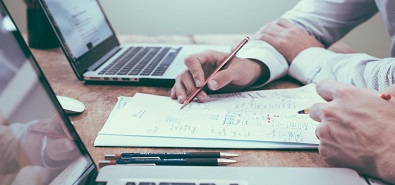 Quality
We spend more time drilling deeper and iterating potential solutions, to reduce critical construction costs.
We utilise Innovative 3D building modelling tools to achieve the best quality control.
We deliver superior energy reports: illustrated, council-ready and easy to follow.
Service Guarantee
We believe that our service can reduce construction costs and that will far outweigh our service fee. If this is not the case, and the client wishes not to proceed with our report, then we will only charge our 40% deposit.
This is proof of how cost-efficient our performance-based solutions are. You won't get this guarantee anywhere.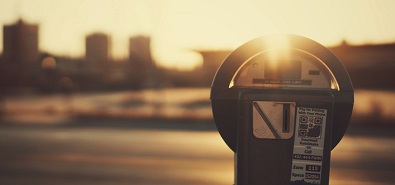 Quick Turnaround
Quotations – Same business day of enquiry.
Deemed to Satisfy (DTS) reports – Within 1-2 business days.
Performance-based solutions – (JV3 and Reference Building method) – 1 to 2 weeks.
LET'S DISCUSS YOUR PROJECT
Energy Compliance team provides timely and competitively priced energy efficiency rating and compliance reports. We liaise with architects, building surveyors and project managers to:
Enable a wider choice of construction and architectural design ideas.
Achieve lower construction costs.
Reduce ongoing energy costs.
Deliver cost-effective, energy-efficient buildings.
Improve living comfort.
Achieve sustainability targets beyond the minimum code requirements.
While Energy Compliance offers all the usual avenues to satisfy energy compliance to code, we specialize in providing expert energy performance-based solutions (i.e. JV3 and Verification Using Reference Building).
PROCESS
When a client contacts us to obtain a compliance report/certificate for a new building, we will ask about their sustainability target and offer the most cost-effective compliance solutions to the code (i.e. Building Construction Code – BCA section J or Section 3.12)
In cases where compliance is cost-prohibitive, the Energy Compliance team will first discuss the energy options that you may be open to, then we implement all the discussed options, one by one, assisting you to make an informed decision.
The following sample list outlines a range of energy measures that the Energy Compliance team applied to achieve cost-effective compliance that satisfied the client's energy efficiency targets.
DISCOVER OUR PAST EXPERIENCE
Check out our past projects and see some complex buildings that Energy Compliance Team has managed to satisfy its compliance while maximising the heating and cooling energy conservation.
MEET OUR TEAM
Energy Compliance ESD consultants are all mechanical engineers that are well versed with thermodynamics basics and have the best understanding of building thermal dynamics. Combine qualifications with the best modelling tools that is the level of service we offer.
More Than Energy Compliance
Energy Compliance is a branch of GeoFlow Australia© and focuses on compliance with the building code of Australia (NCC) and council regulations and ESD practices.
Our list of services reaches beyond and includes Renewable Energy Assessment, Building Energy Source Option Consultation, Energy Audit & HVAC System Design.